InquiryAssistant Mobile App
Quickly and easily initiate rental applications from your mobile phone or tablet.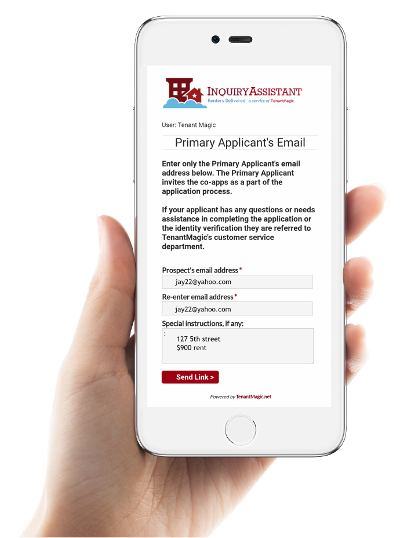 Your Benefits:
Enter the Primary Applicant's email address. They are linked to the complete their portions of their application and invite any co-applicants. When all are done, you are immediately notified and linked to the completed application and all of the credit, criminal background and eviction information and reports. TenantMagic provides live customer service to interact with prospects should they have questions or difficulty completing the application or verifying their identity. Both InquiryAssistant and TenantMagic are free for agents, landlords and property managers.